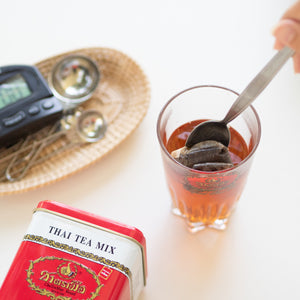 The Original Thai Tea
Our flagship product is made from Thai tea leaves harvested at peak times and hand-selected to yield the signature flavor profile that many Thai people have enjoyed for decades.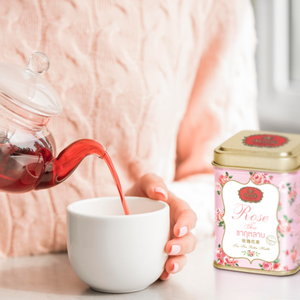 Oolong Rose Tea
This is a lovely afternoon tea made from Thai Oolong tea leaves and rose petals. It can be enjoyed brewed with hot water or as a milk tea preperation.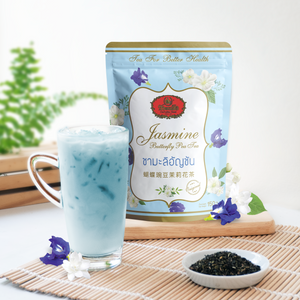 Jasmine Butterfly Pea Tea
This unique tea is made from a flower called 'butterfly pea', jasmine, and Thai green tea leaves. The butterfly pea has a natural blue color when brewed in hot water and changes color to purple when lemon is squeezed into it.